PK-ICE900 self-service ice vending machine
---
Product features Standing cabinet structure, front door design, made of thick steel plate, outdoor powder coated finish, luxurious and beautiful, easy to maintain and install. Parts in contact with ice and water are made of food-grade 304 stainless steel. Advanced and stable vending technology. Energy-efficient ice mold cyclic ice spraying technology, ice cubes square and crystal clear. Efficient and stable packaging technology, automatic bagging, bagging, loading ice , sealing bags. There was no human intervention. Sell ice in bulk or in bags to meet different needs. Automatic ice making, sales will be stopped when full ice, lack of ice, lack of water, lack of bags, etc. Use the GSM system to report machine status. Advanced reverse osmosis purification technology, nine water filtration. The pure water quality meets the drinking water standard.
Self-service ice making and ice sales

PK-ICE900 self-service ice vending machine
---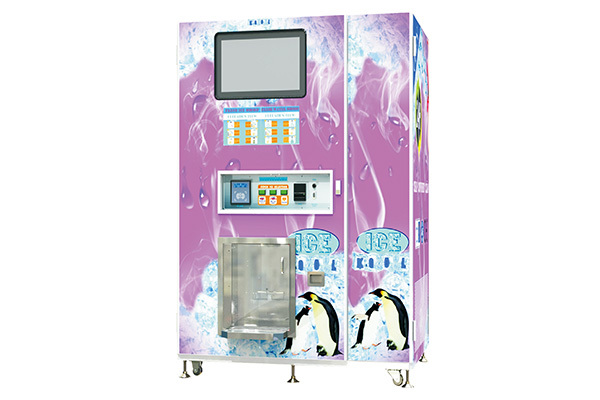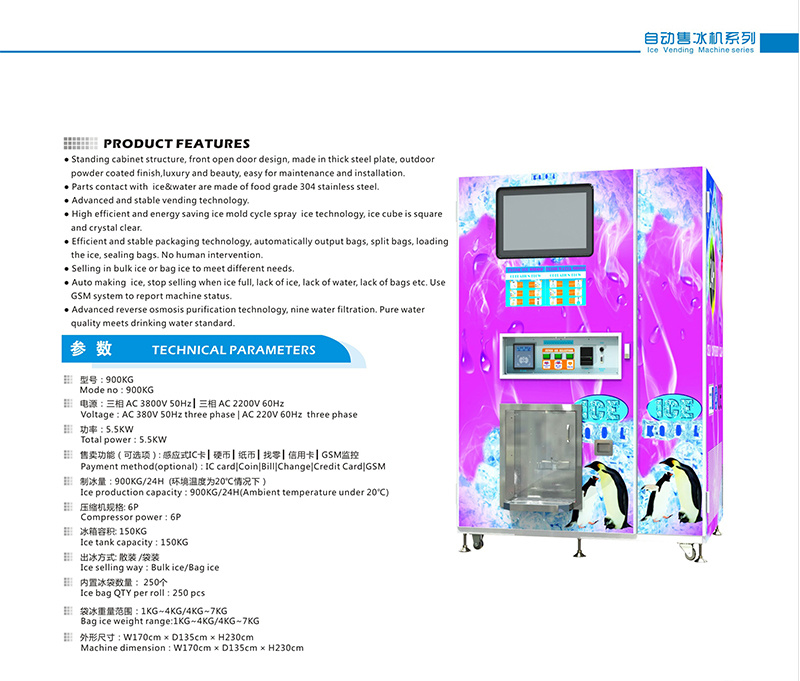 Product Inquiry
Our staff will contact you within 24 hours (working days)
---
Contact Us
Add: Lubian Industrial Zone, Qingnian Road, Chaolian City, Jiangmen, Guangdong, China
Sign up for offers and updates!
Follow Us
---