Standard self-service water vending machine
---
Product features · Luxury all-steel waterproof cabinet, front door design, safe and hygienic, durable, easy to install and maintain· Advanced reverse osmosis purification technology, nine-level effective water quality treatment, water quality in line with national standards · Intelligent induction IC cards, coins, banknotes, credit cards, change, GSM remote monitoring and other sales control technologies to meet the purchase needs of different users. · High-precision traffic billing, billing accuracy reaches 0.01 yuan · Closed filling + high-concentration ozone sterilization, water quality is more guaranteed · 24-hour ultraviolet sterilization to eliminate secondary pollution. · Powerful pre-processing for backwashing, reducing cost of ownership.

Standard self-service water vending machine
---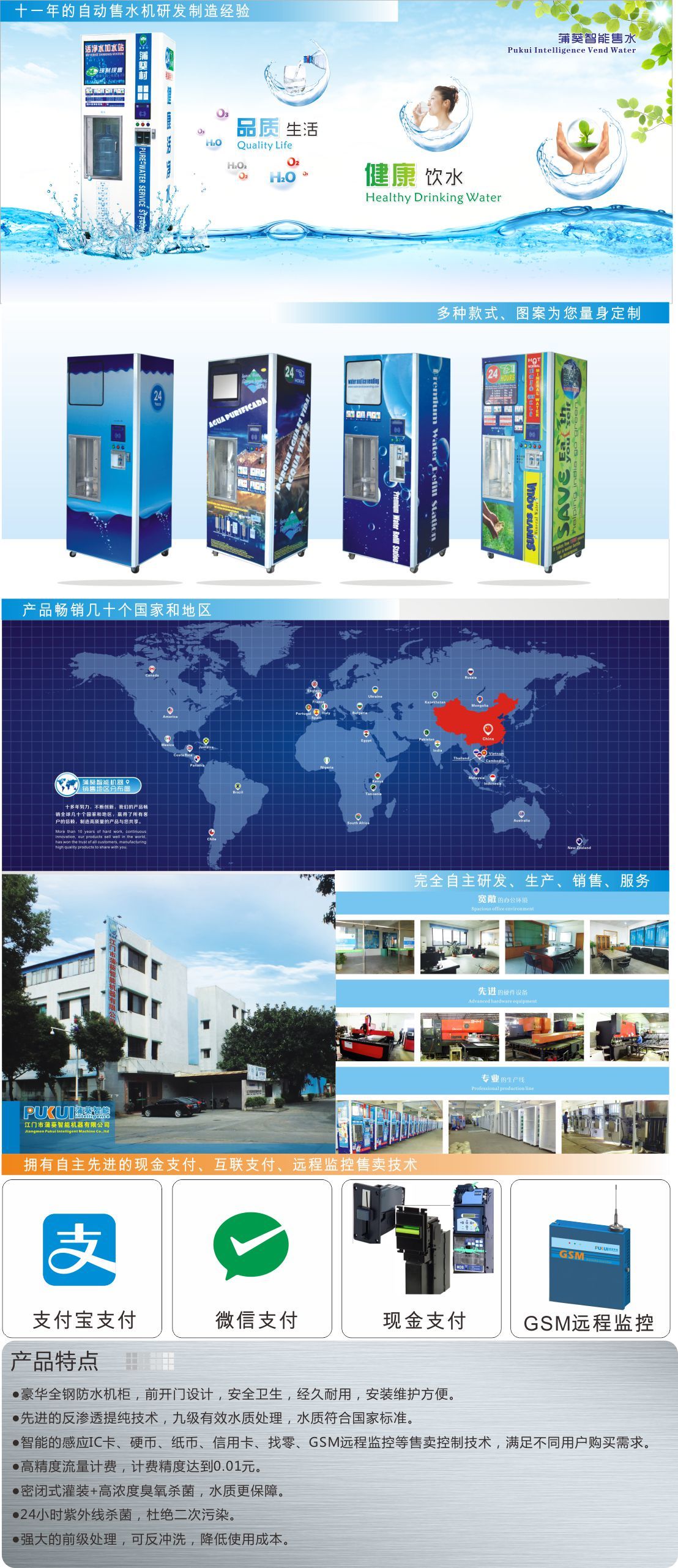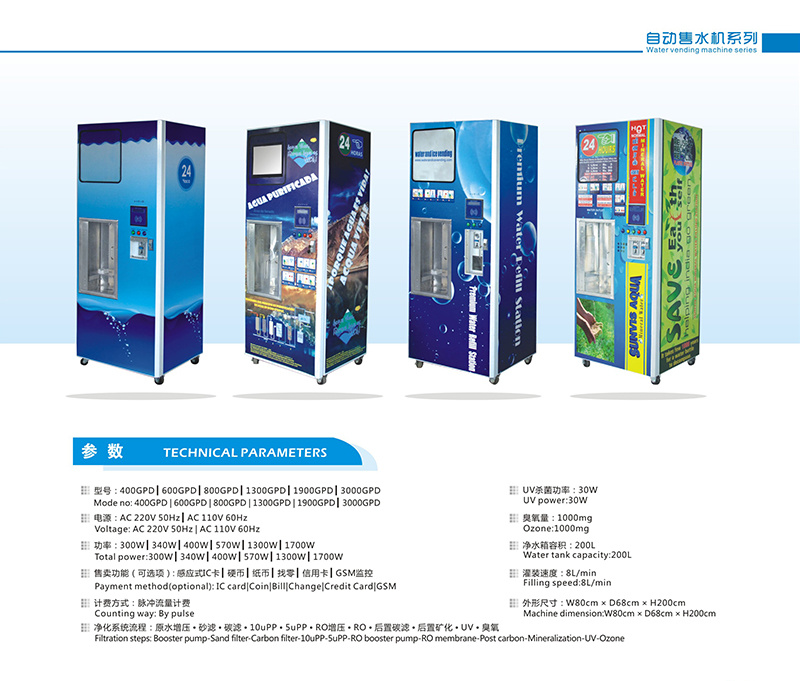 Product Inquiry
Our staff will contact you within 24 hours (working days)
---
Contact Us
Add: Lubian Industrial Zone, Qingnian Road, Chaolian City, Jiangmen, Guangdong, China
Sign up for offers and updates!
Follow Us
---